Christopher L. Peretti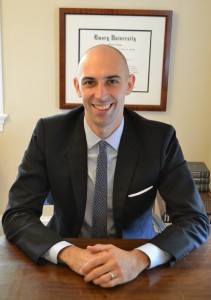 Attorney and Counselor at Law
Chris Peretti is the managing attorney at the Law Offices of Christopher L. Peretti. His work primarily consists of criminal, DUI/DWI and traffic defense, personal injury, and family law matters. Chris has represented hundreds of individuals faced with criminal and serious traffic charges in counties throughout Maryland and D.C.
Prior to opening his own law office, Chris spent two years as an associate attorney with the Law Office of Lonny Bramzon, focusing on criminal and traffic defense. He also worked as a law clerk for the Maryland Office of the Public Defender in Montgomery County just after graduating law school.
Chris received his Juris Doctor from Emory University School of Law in Atlanta, GA. While in law school he worked as a clinic student for the Georgia Capital Defender, assisting in the defense of two capital murder cases, and also for the Southern Center for Human Rights, where he helped inmates challenge unconstitutional prison conditions at several detention centers in the Southeast. Chris also spent a summer as a clerk for the Public Defender Service in Washington, D.C.
A native of North Carolina, Chris attended Duke University and graduated with a Bachelor's Degree in Electrical Engineering.  He decided to leave his engineering career and pursue a law degree because he believed that every person in the legal system deserves an attorney that will provide personalized attention, quality service, and have his best interests in mind every step of the way.
Chris is a member of the Maryland State Bar Association, the District of Columbia Bar, the Maryland Criminal Defense Attorney's Association, and the Prince George's County Bar Association.

Contact Attorney Christopher Peretti today: